Playing with Legos was my job when I was growing up. That's one of the benefits of having children is you have an excuse to get to play with them again. Being a parent is also a good excuse to go watch the LEGO movie when it came out. I know it's a "Kids" movie, but I really enjoyed it. The EGO movie also received great ratings so far. Rotten Tomatoes gives it a 97% Fresh Rating and IMBD gives it an 8.8
If you go to watch any movies this weekend, make sure to take advantage of the Military Discounts offered by Theaters.
The Following Theaters offer Military Discounts: AMC, Carmike, Cinemark, City Cinemas, Crown Cinemas, Harkins Theaters, Regal Movie Theaters.
You can also get $1 off each ticket by using ibotta. You can also get $5 off any $7 ticket using ibotta at Regal Cinemas.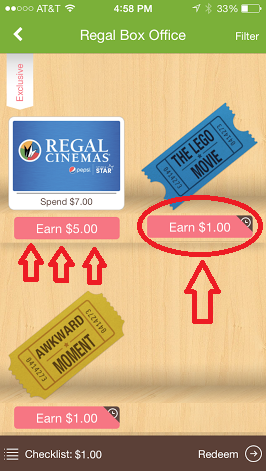 If you're a fan of LEGOs like I am, then you can also enjoy a discounted visit to one of the LEGOLAND theme parks. There are parks in Florida and California, and both of them feature different attractions and different military discounts.
LEGOLAND Florida Military Discounts
LEGOLAND Florida continues it tradition into 2014 of giving all active duty military personnel (Army, Navy, Air Force, Marines, Coast Guard, National Guard and Reservists) a FREE single day admission to LEGOLAND Florida and the LEGOLAND Water Park
To redeem their free admission ticket, active duty military personnel should present their military identification card to LEGOLAND Florida's ticket window the day they plan to visit.
Family and friends of military personnel also receive substantial discounts on admission tickets and should make purchases in advance through participating military base ticket offices. These tickets can be purchased on base at up to 45% off depending on how much of the savings your base ticket office passes on to you.
LEGOLAND California Military Discounts
If you want to visit LEGOLAND California, there is also a great discount.

Via SheerID, you can get tickets up to 35% off and get the 2nd day FREE. The Second FREE day must be used with in 90 days of the first visit. All visits must occur before Dec 31, 2014.
There are two options.
Regular Pass:

$63.25-Adult/$57.50-Child with a 2nd day-Free

Hopper Pass

$69-Adult/$63.25-Child with a 2nd day-Free